I'd like to think that with Olivia going back to school and Avery getting more of my attention one on one that the tantrums would have lightened. This was not the case. They haven't exactly gotten worse, but they sure haven't gotten better. Thank goodness wine comes in boxes.
This was a good fit caught this week:
I wouldn't let her jump on the couch. And while I looks like she's only grabbing one cheek, this is mid-dramatic-bury-face-in-hands moment.
Wanna share your greats with the rest of us?
Other highlights of
hell
humor this week!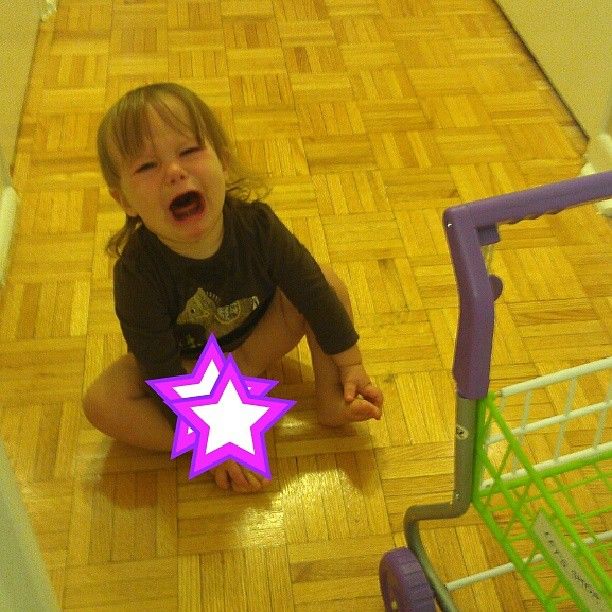 No shopping carts allowed in the bathroom while Mommy is going potty.
@jibbletz
But mama, the bubbles
@cassie_grey