I have slowly been putting together new things to hang in the girls' room. With the new bunk bed, and fresh paint, we needed some new wall decor. Before, I had each girl's name in large cardboard letters, but I wanted something new to put on the gallery wall I've been planning (for about two months now, but whatever. I'll get there!)
I bring you my washi tape letters. Super simple, really cute and totally customizable to your color pallet.
Snag your letters at your local craft store. You can find washi tape at most craft stores (your Michaels and Joann Fabrics), of a specialty scrapbooking store (like Archivers) or even online (my favorite place to shop is
In the Clear
.)
Plan out your design and start stretching tape. If your letter has a hole in it, just stretch right over it. You want straight lines and you can trim the excess when you're all done. Washi tape doesn't exactly have industrial-strength stick, so cut your strips long enough to wrap to the sides/back of the letter so you get a good hold. Peeling washi = ugly washi.
When you're all done, grab a cutting mat and Xacto knife and flip your letter over. Time to trim! Remember, error on the side of cutting longer pieces to wrap and stick to the letter to hold the tape securely
Silhouette print and I'll Eat You Up prints by {Olive & Birch}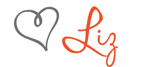 Meet this wonderful sponsor