I miss "regular" TV.
Who's with me?
Modern Family, Game of Thrones, Top Chef, New Girl, Grey's Anatomy
... anything that makes me feel like the DVR is full and the world is my oyster.
I mean,
Homeland
doesn't even come back until September for crying out loud!
Summer sucks.
Every thing is in reruns. The DVR sits barron with the classic round of
Phineus and Ferb
and Doc
McSuffins
. The hubs and I, we crave more.
Thankfully, we are the dawn of a new summer season. Most shows are likely to suck, failing to meet the needs of a "fall lineup" we remain hopeful that there is at least one or two we can jump on the bandwagon of and say "we LOVE that show, you should totally watch it!"
Here's what we'll be watching (or for sure me, Nate has yet to glom on to Bravo TV the way I have)
Catfish: The Show (MTV)
The poor people. Love on the internet. Thank God I'm married. The fear of dating is one real reason I stay married. I never want to swim in that pool again. Fights over socks on the floor and the lack of love notes be damned. I don't want to have to
date
again!
Last Comic Standing (NBC)
Hilarious. Some people are horrible, sure, but this show has seen some great talent - including Amy Schumer who has her own show on Comedy Central. Tape it. You'll laugh, I promise.
Under the Dome (CBS)
This is brand new. A little like
Lost
in that it's totally unreliable and will more than likely have polar bears wandering the jungle and we'll all drink the Kool-Aid and love it. Or maybe not. But it will pass some time until
Newsroom
starts in July.
Real Housewives of NJ (Bravo)
It's the show I hate to love. These women are nuts. They have very little to offer the public at large and yet I watch and, yes, TALK TO, the TV like they can hear me correcting them. It's a franchise that has done incredibly well and will continue to do so. I might as well follow the lemmings over the cliff on this one.
We'll still watch:
Next Food Network Star
Next Design Star
The Soup
, because I love Joel McHale
Newsroom
(starts in July)
and reruns of
Diners, Drive-Ins and Dives
because other than
Chopped
, that's all the Food Network seems to play!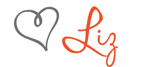 Meet this wonderful sponsor