Another week survived, another round of wins to celebrate and wounds to bandage and baby a bit.
We'll start with the
good stuff
this week:
This past Sunday was our six-year anniversary. Six years of marriage. Not a huge number to some, but based on the past year or so that we've had, it's a celebration for sure. Life gets hard and marriage isn't always a honeymoon. But we were able to relax for the evening without the kids, chat about nothing and hang out like we "used" to before all that life stuff got in the way. And Game of Thrones was on too, so that was a bonus for sure!
Bad thing.
Avery was interested in potty training and then some little switch flipped in her 2-year old brain and she's back to really having zero interest. I know she's barely two, and the chances of her going to Kindergarten in diapers is pretty slim, but it was just so exciting only to stall out. She has taken her lack of interest into refusing to wear ANYTHING on her butt some mornings. I give you exhibit A.
No diaper. No pull-up. No "big girl undies" that she'll pee right through. So made her play outside on the deck with me while I read my magazine. I think ultimately I won that battle. We'll see about the war.
How was your week??
Be sure to link up and share along! Thanks!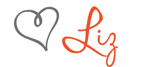 Meet this wonderful sponsor