I would love to introduce you all to Fletcher from
High Cotton Style
. Perhaps you've noticed her darling ad space on the left of your screen. Or maybe she's familiar to you because if was her Instagram photos of her
Fairy Garden
that inspired mine! The girl's creative, no doubt about that!
Fletcher started High Cotton Style as a way to keep all of my design ideas together! After a while, I decided that I LOVED design work- that's how I got started in Interior Design!
She's a clever mama, with an eye for smart, sophisticated style! Her design services reach nationwide, and fit all budgets and styles! I know I'd love a professional eye to take a look at some of the rooms in my house (after they've been thoroughly dusted and all clutter has been shoved into an unsuspecting closet!)
More fun facts about Fletcher
Favorite color?
Blue
Favorite subject in high school?
Art
If you could only eat at one restaurant for the rest of your life?
Thai House Two; Florence, SC
Pajama pants or nightgowns?
Nightgowns
Coke of Pepsi?
Diet Coke (I love her)
Team Angelina or Jen?
Jen
Best guilty pleasures?
Wine and pedicures (Really love her)
Guacamole or salsa?
Guacamole
Teen Beat Heartthrob?
Bobby Flay (no joke)
Loving this girl?? Me too! Stop over and say hello!
And she's even offering up a
giveaway
, but that's coming soon! Stay tuned!!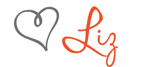 Meet this wonderful sponsor