The holiday weekend has thrown me off to no end. I thought yesterday was Monday, I almost forgot about Wednesday. These are not bad things. I am one day closer to the weekend than I think I am. I this is always a good thing.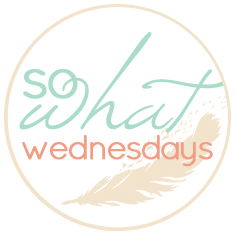 This cold weather is really starting to get to me. I know last year's 90s were a fluke, but 50s and rainy for days on end... grates on a person!
I want there to be a "swear jar" for every time I have to say "GIRLS!" You know the voice I'm using here.
I think my brother-in-law is one of the best guys around. He treats my sister like a queen, loves my husband like a brother and even makes dinner.
We've started a tradition of watching Hannibal with my mom. Super f-ed show. Need to watch it in daylight.
Is it just me of does the Food Network only show Chopped and Diners, Drive-Ins and Dives?
I think it's really cute that Liv sensors herself when we're singing Thrift Shop.... this is... totally.... awesome!
We use the paci as a crutch for Avery far more than we should. The Paci Fairy is gonna have to visit, and she's gonna be sad, and I'm gonna be sad, and it's just not going to go well.
I am dreading school being out and kids being loud in the neighborhood at night. Didn't bother me before I had kids with an 8 PM bedtime.
I finally got Nate to agree to let me sell baby things. Me: this means we're good with two. Him: this means the 3rd will get new things. Ugh!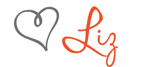 Meet this wonderful sponsor