This was a project that Liv and I did one chilly, spring afternoon because we had to crank the oven to high. The affect is perfect for sunny summer days, which is ironic because of the head required to melt these little beauties.
The process is easy, but a little smelly, so be sure to crack a window; you're melting plastic after all. There are a few other posts out there on the process, but I found a few tips to be extra helpful in our project.
We invested $3 in a bag of pony beads from the Dollar Tree, along with 2 muffin tins. I wanted to use something cheap, so if they were destroyed, I wasn't devastated. Oh and a box of 100 tiny washers for about $1.90. Huge investment here.
Tip 1: While laying all the beads to the openings are all facing the same way looks cute and all for a picture like this, it makes ABSOLUTELY no difference in the melting process. It's incredibly frustrating to flip them all the right way. Just dump in an even layer that's
fairly
flush to the sides of your mold.
Tip 2: Use washers so that you can string up your catchers. Some have suggested drilling a hole, but they're fairly brittle and unless you use tape and a lot of skill, I'm thinking they'll shatter before you'll get your opening.
Tip 3: Have beads surrounding all sides of your washer, but not covering the hole. Duh. The one I did pictured on the bottom left is perfect (final result is the last image in the post)
Tip 4: Crank your oven all the way. Our first round, I tried 400 degrees for 20 minutes and it just seemed to take forever. I turned it all the way up (not to broil, though) and they melted in less than 10. Keep an eye on them, checking every few minutes - you don't want to burn the plastic, just melt it!
When they look like this, you're almost done. Let them cool. Completely.
Give your tin a little ice-cube-tray-twist-and-crack and they'll pop right out. No need to grease the pan or anything.
You'll end up with this cute little disks of color and light!
Have fun!!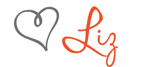 Meet this wonderful sponsor