The day for Mom's (though one is not enough and ususally she does some of the planning, cooking and cleaning!) I had the opportunity to take some photos with just me and my girls in honor of the Hallmark holiday! Time for a photo dump of the cute photos that Aleah with
Created by Me Photography
snapped at her new, natural-light studio. If you're in Minnesota and in need of some great pics, I highly recommend her!
My darling beasts were tough to get "posed" but that's not always a bad thing. Some of the "out-takes" are just as sweet! I remember being a sweaty mess, worried that my kids were screwing around too much and not being "cute enough." You'd never know it by Aleah's work! All it takes is one shot of 100 to make the wall, right?
Wishing all the moms out there an awesome day! Put your feet up and let the dishes sit for a day! You've earned it!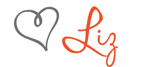 Meet this wonderful sponsor