I don't know about you, but Minnesota has had quite a spring. We've had snow storms with thunder, our first 60, 70 and 80 degree days in one weekend, only to have a cold front swoop in and dump 18" of snow on parts of the state, all to fade back to 60 degrees again. It's been nuts.
And it's also been terribly unfair on the wild animals that live in my house, posing as small children - hungry for spring and sun and playing in the dirt. I saw this kids craft on
Instagram
(Fletcher also posted hers on her
blog
) It was too cute to not copy here at home. I was going to have the girls paint the $1 birdhouses you can find at Michael's or Joann's, but the addition of a "garden" for your fairy to live in was so clever!
Our fairy garden used:
8" terra cotta pot
styrofoam cube (purchased at Dollar Tree to lighten the pot's weight)
dirt (8 lb bag at Dollar Tree)
unpainted birdhouse
unpainted fencing (found in a 3-pack in the craft wood aisle)
silk flowers (again, crappy spring!)
glass stones for stepping stones (another Dollar Tree score)
With the wet, cold weather, the painting project was a great distraction! Avery even did a great job on her own; I honestly didn't help her do anything, other than flip the house around so she could work on covering the whole thing. Liv, of course, could do everything on her own (thank you very much.)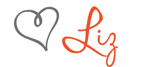 Meet this wonderful sponsor