Last week was the first time I'd tried quinoa. I have heard healthy things - but I've always imagined it as a little blah (as most healthy things are!) I hunted Pinterest to find something that sounds good, and actually tasted good too!
There was a recipe for cilantro-lime quinoa, boasting that it was like the Chipotle-style rice. My interest was peaked, however, I will share that when we made this the first time, it did taste like lime, and cilantro, but NOTHING like Chipotle! The quinoa was fine, but not great. The brightness of the lime and cilantro were awesome, but the texture is something to be desired.
I decided to mix in some extra things and make it my own! I added red pepper and green peas, and it was awesome! I wish I would have added in some of the leftover grilled chicken that was floating around the fridge too. Next time!
1 c quinoa
2 c water (or stock of your choosing)
1/3 c fresh cilantro, chopped
1 lime, juiced
1 red pepper, finely diced
1 c green peas (I used frozen and just tossed them with the hot quinoa to warm through)
salt and pepper, to taste
Bring water to a boil and add in quinoa. Cover, reduce heat to a simmer and cook 20 minutes. Remove to a bowl and fluff with a fork. Toss in all other ingredients and serve immediately.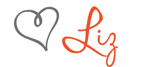 Meet this wonderful sponsor