Memorial Weekend is coming up fast and furious! Summer is here and the kids are running outside more than ever.
The level of fun we've had outside can be determined by one of the following nighttime bath routines:
* foot bath
* quick shower, skip the hair
* deep soak in a bubble bath
Chalk is a big hit at this house, and hopscotch is usually the go-to game. This "dot" idea is a twist on a classic, but can be used to let their little imaginations run wild.
It's very simple, and no step-by-step is really needed.
Take chalk.
Draw different colored circles on the driveway (or the same color, or different shapes).
Let them go nuts.
Avery instantly went to color in everything - she's working on that whole "staying in the lines" thing.
Liv, a true lover of hopscotch, decided this was a cool new way to play....
Baby sister quickly abandoned her game and followed suit.
I have big plans for this, because it was a such a hit:
Drawing faces
Matching colors
Connecting like colors/shapes
Counting, adding
Water balloon targets - hello!
Like I said, the skies the limit on this idea. Take it and make it your own! Have fun, get dirty! It all washed down the drain anyway!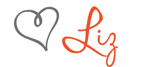 Meet this wonderful sponsor