Winter has been long.
Too long.
Yesterday, I was reminded why I wanted to stay home with my girls.
This Minnesota spring has been so cold. Some oddly-tanned TV meteorologist kindly reminded us through bleached teeth all that this was the coldest March in eleven years.
Shut up, shorty.
Yeah for breaking records.
But the sun has been trying. There were days you could tell the Earth just pulsed to melt the mountains of dirty snow that have stacked up over the months.
Then today, it happened.
The three of us piled out of the car after a Target run and the sun felt WARM. Actual warmth that was coming from something other than winter jackets. And even though the girls looked glossy and sleepy, bellies full of McDonald's french fries and apple juice, I dared to ask:
Wanna play outside?
Their squeals echoed throughout the neighborhood.
This is why I wanted to stay home.
To play.
To hear their laughter and games, rather than hear
about
them.
The grass was forbidden because it's still soaked (and partially under snow still) but the driveway served as more than enough running room. Certainly more than the length of our hallway - a game that ends in 14 seconds with my voice hollering "Stop running in the house!!"
This is why I am home.
I still work. I still work on Mondays even, so I get to complain with the masses.
I still get to use my brain (the one that accrued all those tuition bills.)
I still get to provide income for my family.
And I get to sleep in some mornings, too! (Or at very least, lay with my eyes closed while the girls watch
Phineas & Ferb
in bed with me.)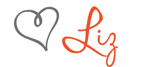 Meet this wonderful sponsor