I forgot last week. I'm so sorry. I tried to make up for it on Friday with a few random rants, which are always fun and entertaining to just spew out thoughts onto the screen. But this week, I'm back at it with
Shannon
.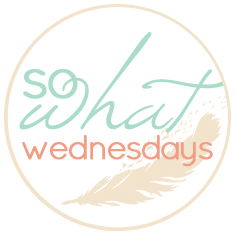 This week, I'm saying SO WHAT:
We didn't have cake at Avery's birthday brunch. It was 10:30 in the morning, I didn't really think anyone would miss the frosting. (I did have dipped Oreos, however!)
After being so excited for Game of Thrones to start on Sunday, I was too exhausted from the weekend's events to stay up for it!
I hate everyone who told me to start playing Candy Crush. Hate you.
I hate that it's April and there's still snow on the ground and it was like 25 degrees when I walked out of the house today.
I hate even more that my tan from vacation is fading. Like a lot.
I see a lot of homes going up for sale in our neighborhood, but maybe that's a good thing. Means we might be able to move to a bigger home before the kids are bringing grandkids over to visit!
Liv starts yoga at our gym today. It's a month-long program for kids ages 3-11. She was all over it; I'm so proud of my little yogi!
Speaking of yoga, I haven't been in over a week. Need to get the mat out!
How's your week going??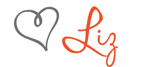 Meet this wonderful sponsor