I am know I'm a little (or OK a lot) late to the St. Patty's Day game, but I don't care. A Ruben is good year round! In fact, I was introduced to the Ruben sandwich by my sister in the summer, on a patio with a big mug of LITE beer. Gasp my Irish-loving heart.
I did make these on March 17th (or rather the 16th when we had friends over) along with the spicy 1000 Island sauce that goes along wonderfully with them. We did not have leftovers.
My version requires frying, but if you're cooking skills or desire to clean up spatter prohibits you, you can certainly bake these with a little egg wash too.
Spicy 1000 Island Sauce:
3/4 c 1000 Island Dressing
2 Tbsp dijon mustard
2 Tbsp red wine vinegar
1/4 c red onion, minced
splash Worcestershire sauce
splash hot sauce (like red Tabasco)
Whisk all ingredients together and keep chilled until ready to serve.
Ruben Rolls:
8 oz corned beef, chopped
6 oz swiss cheese, shredded (or chopped)
1 c sauerkraut, drained well
12 to 15 egg roll wrappers
2-3 c vegetable oil (or enough to give you about 2" of oil in your frying pot of choice)
Mix together your corned beef, cheese and sauerkraut.
Lay out egg roll wrapper in a "diamond" position. Add about 2 tablespoons of filling into the middle and wrap according to the package instructions, using water on the edges to act as glue. Lay seam side down until you're ready to fry them.
Heat oil to about 325-350 degrees. Drop 2-3 rolls at a time and fry about 2 minutes on each side, getting each side an even brown.
Drain well on paper towels and serve with your yummy dipping sauce.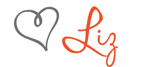 Meet this wonderful sponsor