So dips are kinda my thing. I love them. I make a lot of them. They are pretty much all delicious and gobbled up with or without something else to eat with them.
This chip dip came from my need to make something with bacon (kinda been on a bacon kick since my
Peanut Butter Bacon Cookies
) and needing something "potato-y" for St. Patricks Day. It's a loaded dip, perfect from ruffle potato chips. And when I say perfect, I mean it's creamy, with cheesy and bacon. Hello!
Super easy to put together. It'll probably take you more time to eat it than to make it. Or at least, that's the hope. You could probably eat it faster, but let's me ladies and show some restaint!
Cook up
8 slices of bacon
. I roasted mine at 425 for about 25 minutes, but use your favorite cooking method. Drain and chip the bacon into little bit. Cream together
16 oz of sour cream
with
4 oz cream cheese
that has been softened.
Stir in your bacon,
1 cup shredded cheddar cheese
,
3-4 stems of chopped green onion
,
1 tsp garlic powder
and
1/2 tsp salt
.
Chill a few hours and serve with ruffled potato chips.
Or a spoon.
No chips. Chips are better.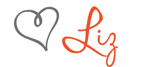 Meet this wonderful sponsor