I am having a bit of mom guilt being that Avery's birthday was about a week ago, and I still haven't recapped things. There are bloggers out there who would whip out the laptop after the birthday kid hits the pillow that night. Not me.
Plus, it was Easter weekend too.
And I just didn't have the energy yet.
But a glass of wine, a few crackers and cheese and playing catch up with the DVR... I'm good to go!
On Friday, Avery's actual birthday, Nate took the day off and we took the girls to Sky Zone - a warehouse filled with trampolines (read: a kid's happiest place on Earth.) For one hour, we bounced to our hearts content (and I did't pee my pants!) The girls had so much fun and were sweaty monsters by the time we left. Total win for the day!
Friday night, we did our usual pizza/movie night. Nate took the girls to pick out the pizza at Papa Murphy's. This was mostly a ploy to let Liv go and feel a little special - it's hard to have your little sister (who really doesn't care one way or another) get 100% of the special-ness for a day.
We had lots of hugs, and lots of "I love yous" and a LOT of "you're always special to me, even on your sister's birthday."
And then there were cupcakes.
Wreck-It-Ralph style
Saturday, we celebrated with family and friends for a Mickey Mouse-themed brunch. Mickey pancakes and egg bake. It was awesome. Woke up, got things ready and the house cleared out by nap time (I took one too!) The morning was a bit of a scramble, but when it was all said and done, it was really awesome to have the rest of the day to RELAX.
Happy birthday sweet girl.
I hope you had a wonderful day/birthday weekend.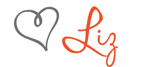 Meet this wonderful sponsor