Awhile back, I did some research and posted a bunch of coupon codes for Redbox. I had mixed reviews on the "fairness" of it all, but being that there are actual WEBSITES set up with these codes, I I'm good with my sharing a few tips with readers. If you are someone who wants to pay full price for everything, that go ahead and skip this post.
However, I suspect that most of my readers have been known to use a coupon from time and time, and enjoy a free movie on a Friday night.
I will share that these codes are good for one use per credit card - so if you're like me and have a few cards to choose from, you can cheat the system a little longer.
It seems that these codes still work in 2013 (so if you've already used them, move on to the next list):
DVDONME
BREAKROOM
New codes that I've found for 2013 are:
HIGHFIVE
DWTFREE4
RENTONME
DVDONUS
DVDNIGHT
SWEET
TRYGAMES
DRIVEIN
GH4WJ2ZT
Enjoy some time with your family, or even a chick-flick by yourself. Pay full price for the pizza and beer, take the dollar movie for free!
The first post is {
here
}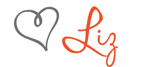 Meet this wonderful sponsor