For Avery's birthday, we did a brunch this year, which meant that on top of the pancakes and syrup, I didn't think people would want to pack down one or two cupcakes at 11 in the morning. (Maybe I'm wrong, but just a thought.) But we had to have a sweet treat of some kind, right? If I left it up to Avery, she'd want a bowl of frozen peas. But for the rest of the normal kids of the world, we did cookies.
Oreo cookies. Double-stuffed, of course.
Dipped in white chocolate.
Topped with sprinkles.
And the a sucker stick, to give the chocolate mess a handle, though it didn't save any faces from being totally covered by the end of it!
Totally easy (except for the fact that I suck at melting and dipping chocolate. No one needed to know it was my second attempt!)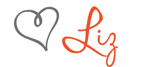 Meet this wonderful sponsor