The crock pot - what a wonderful thing. Makes me look like Julia Child with very, very, very little effort. This beef stroganoff is no exception.
Super simple - classic dump in, set to low and eat in 8 hours. Oh, and boil some noodles. I guess there is one tricky step then.
Gather up:
2 lb stew meat
1 package of dry onion soup mix
1 can cream of mushroom soup
1 12-oz can of Sprite
1 medium onion, sliced
(you could add in sliced mushrooms, but I didn't have any on hand, so I left those out this time)
5 c egg noodles, prepared to package directions
You know the crock pot drill. Dump everything in to the crock, except the noodles. Flip to low. Leave sit for 8 hours.
Serve up and enjoy.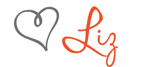 Meet this wonderful sponsor