Missed last week, though I didn't have a lot to say SO WHAT to.
I was on vacation. On a beach and/or poolside.
So What.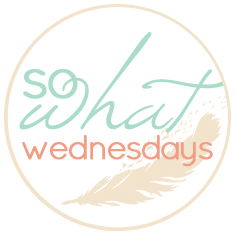 But this week, with traveling and coming home, and a few parenting decisions I am a little less than proud of...
Here's what I'm saying SO WHAT to this week:
Avery took about one and a half decent naps in 10 days. She mostly slept on my chest at the beach, on the airplane or didn't sleep at all.
I realized how absolutely clingy Avery is. It was cute. For about a day. Maybe less.
I was (and still am) jealous of my four-year old daughter's tan, and my three-year old nieces curly hair. So unfair.
We ate McDonalds for breakfast and lunch during our road trip home. I did make them have milk with their breakfast, however.
I'm stilling hanging on to Grey's Anatomy in the hopes that my 9-year investment won't be a total loss. Sadly, I know it already is.
I ordered a Sandals brochure to be mailed to our home before we hit the driveway.
Avery's birthday is three weeks away and I have nothing planned yet. We don't even have a party date with Easter and Nate's travel schedule as major conflicts. She's only 2 - no biggie, right?
It's Wednesday and our fridge is still virtually empty. We went and bought milk for the girls, which is basically gone, and have no fresh fruit or vegetables yet. Laziness and snow have kept me from Target. Maybe tonight I'll get there.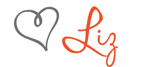 Meet this wonderful sponsor