I wish there was a story behind these little treats (though they didn't end up very small because I apparently rolled SUPER large dough balls!) It really came from my want for something salty and sweet - perfect combination. A little Pinterest research and a once over on what I had on hand and I combined a few recipes into this one.
The ingredients you'll need are:
* 8 slices of bacon, crisped and roughly chopped
* 1 c creamy peanut butter
* 1 c sugar (plus more to "dust your fork")
* 1 egg
* 1 tsp baking soda
* 2 tsp maple syrup
* 1/2 tsp ground nutmeg
* 1/2 c roughly chopped peanuts
Preheat oven to 350 degree; makes about 16-18 cookies
Cream together the peanut butter and sugar, much like you would butter and sugar for a "normal" cookie recipe. You want to let it mix for 2-3 minutes and let the batter base get as light and fluffy as you can (considering it's sticky peanut butter you're dealing with!)
Add in the egg, baking soda, syrup and nutmeg and mix until well incorporated. Gently fold in the peanuts and bacon. Mustn't forget the bacon. Oh, and I should note, if you're not a huge "crunchy peanut butter fan" you could probably skip the extra peanuts. They do add a crunch to these chewy cookies, but certainly are not critical to it's flavor or overall enjoyment. The bacon however. Mustn't forget the bacon.
Scoop out generous tablespoon sized balls and roll evenly in clean hands. Don't make my mistake and overload your cookie sheet. I assumed they wouldn't spread much when cooking, but I was wrong. I ended up with mostly square cookies once I preformed spatula surgery to separate all my twins, but it didn't matter. The only sacrifice are the lovely foodie pictures we bloggers go for. No one in my house seemed to notice, let alone care about the end shape.
Using a fork, press each ball down in the classic PB cookie fashion. The dough is sticky, so this is where the extra sugar comes in hand to dip your fork into between presses.
Bake at 350 for about 10 minutes. Let cool slightly on the pan before transferring to a cooling rack to cool completely. I made 16 at 10 AM. By the time Nate got home there were significantly LESS than 16 remaining.
Sorry babe. Your girls love bacon, what can I say?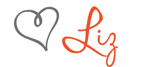 Meet this wonderful sponsor