Normally, the only cookies that hit my oven are the pre-cut sugar cookies from Pilsbury with holiday images, or chocolate chip (of which I have been told by Nate's co-workers that they are "amaze-balls") this was an experiment that did not have the intended result, however, had a delicious one.
I saw Sandra Lee make some cheesecake cookies and thought "umm, nothing wrong with any of those words" and wanted to make them for myself. Even as I looked at her recipe and the comments for home cooks who had tried her recipe, I knew it wasn't going to be as pretty as her batch on TV.
The graham cracker dough was very crumbly and the cheesecake mix, while delicious, set up more like a yellow, lemony custard, than a classic cheesecake filling. Neither of these things were bad, only different. If I wanted to sell these as cheesecake cookies, you'd be disappointed.
This recipe is adapted from
Sandra Lee
, these measurements are mine and the photos and comments reflect my adaptations.
* 1 sleeve graham crackers, crushed
* 1 c flour
* 1 1/2 tsp baking powder
* 1 stick butter, softened to room temperature
* 1/2 c packed brown sugar
* 1 whole egg
* 2 Tbsp water
* 1 egg yolk
* 1/4 sugar
* 3 oz cream cheese, softened
* 1 tsp vanilla extract
* zest from 1 lemon
Whisk together the crumbs, flour and baking powder.
In a separate bowl, cream together the butter and brown sugar. Add in the egg until well mixed.
Fold together the wet and dry ingredients, adding in a Tbsp of water or two so that the dough holds it's shape.
In a 3rd bowl, mix together the custard filling: egg yolk, sugar, cream cheese, vanilla extract and lemon zest.
Using a small ice cream/cookie dough scoop, turn out 12 cookie balls onto parchment.
Using a tablespoon, press a well into each cookie ball. Using water or flour will help the spoon from sticking.
Using a teaspoon, spoon the custard mix into the well of each cookie. You can be generous, but don't overflow the well.
Bake at 350 for 12-15 minute until the cookie is golden and the filling is set.
Let cool before transferring to a cooling rack.
(In my opinion) Cool completely before serving. Warm cookies have their place, this is not one of them.
Lemon. Custard. Cookie. Nothing wrong with that.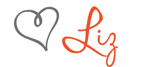 Meet this wonderful sponsor