Our home loves seafood - even the girls. Tilapia is a dinner that Olivia requests at least once a week. This is a super simple marinade that you can whip up and after 20 minutes in the fridge and another 15 or so, have a great tasting dinner on the table.
Sure beats frozen fish sticks!
The marinade covers about 2-3 medium sized fillets:
3 Tbsp honey
3 Tbsp soy sauce
3 Tbsp balsamic vinegar
1 clove garlic, minced
Whisk everything together. Place filets in a shallow dish and cover with marinade. Keep in the fridge for at least 20 minutes, turning half-way.
Preheat oven to 350 degrees. Bake in a shallow dish or baking sheet for 15-20 minutes, until the fish flakes easily.
Told you.
Super easy.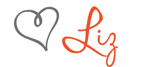 Meet this wonderful sponsor