I am not a Mac & Cheese snob, but any means. I have more boxes of the neon orange kind in my pantry than I'd care to admit. But when this month's CHEESE issue of The Food Network magazine arrived in my mailbox, you can imagine my joy when the "50 Recipes" were all about Mac & Cheese.
I let Liv pick the first one. No shocker she picked one that had a vegetable in it. I hope this craving of hers lasts into the teenage years.
The cheese base only sounds intimidating, it's really not. I promise, you know I'd tell you the truth!
You'll need:
8 oz elbow macaroni (or other small pasta)
1 Tbsp unsalted butter
1 Tbsp all-purpose flour
1 tsp mustard powder
pinch of cayenne (or ground red pepper)
1 12-oz can of evaporated milk
1 1/2 c shredded cheddar cheese
1/4 c diced processed cheese (like Velveeta)
1 c frozen peas
1 c diced cooked ham
Cook the pasta as directed on package. Reserve 1 cup of the cooking liquid (this will help thicken the sauce) Add in the frozen peas for the last 3 minutes of boiling time. Once noodles are drained, toss in chopped ham and set aside.
Meanwhile, in a small sauce pan, melt the butter over medium heat. Whisk in the flour, mustard powder and cayenne. Watch the heat, you don't want this to burn, but you want to cook the mix for a few minutes to get the heavy "flour" flavor cooked out - you don't want the sauce to taste chalky.
Whisk in the evaporated milk and simmer, stirring occasionally for about 5 minutes. Gently stir in cheeses and mix until everything is all melty and wonderful. Add your reserved cooking water. Cool slightly to thicken. Add the sauce a little at a time to your noodles until they're covered to your desired level. This batch left me with about 3/4 c leftover, but that's just my taste.
Take that Kraft.
Still love you.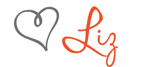 Meet this wonderful sponsor