Love this link up, obviously because I get to talk about me! Duh!
This weekend I...
...made lemon cheesecake/custard cookies. The slash comes because I'm debating on what to actually classify them as for you all. They were meant to be cheesecake, but taste and feel more like custard. In any case, there were 12 on Friday, and by Sunday night there were... well, much less than 12 cookies leftover.
...finally caught up on Downton Abbey so that we can watch the Season 3 episodes that our DVR actually taped. Conversely, I am now obsessed with having Hulu Plus on my iPad and being able to watch current (read: non-Netflix movies and shows) while I work on things in my office (which happens to be about the only room in the house without a TV)
...ran errand with Little Miss Diva who wore her sunglasses for about 75% of the time we were shopping. She was perfect and happy and with a face like that, got a lot of smiles from other patrons which made Mama a little more proud than I maybe should have been!
...hired a babysitter for only the THIRD time since Liv was born. We have been incredibly spoiled with having family so close, that the need rarely presented itself. We ate dinner at the bar (where we never could with the kids because the highchairs would never reach) and saw a Argo (which is not animated, so not appropriate for kiddos) And then came home, sent the babysitter home and watched crappy DVR. And then Nate went to bed and I wrote this post! Ha!
How was your weekend??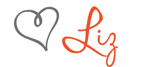 Meet this wonderful sponsor