Super Bowl Sunday is long over, but that does not mean that you don't need a good wing recipe to throw into your rotation for parties! The smokey, heat of the chipotle, paired with sweetness of peach preserves - you can't go wrong! A flavor for every pallet!
This sauce is super easy to whip together, and tastes amazing on either fried, roasted or grilled wings. The photos you'll see are of the wings I roasted.
To roast the wings, line a baking sheet with tin foil and spray a rack WELL with cooking spray. I use my cooling racks, but you can use what you have on hand. Evenly spread the wing pieces out. Depending on how many pounds you have, you may need multiple sheets. I used a 3 lb family pack, so I split mine between two sheets and also swapped racks halfway through roasting.
Roast the wings at 425 for about 40-45 minutes, until they're cooked through and good and crispy. You may want to turn them a the half-way point to get even crispness on those little guys.
For the sauce, gather up:
1/2 c peach preserves
1.5 Tbsp lemon juice
1/5 Tbsp soy sauce
1 Tbsp smoked ground chipotle
Wisk ingredients together and once your wings are cooked, spin them together in a large bowl (trust me on the size, you won't want wings or sauce flying around the kitchen!)
Enjoy!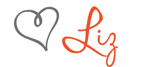 Meet this wonderful sponsor