If you read along at all, you'd know that TOMORROW we leave for Turks & Caicos! A whole week of sun and sand and all-inclusive drinks! Mama worked hard for this. Or rather, Mama worked hard to buy some new cute clothes for this.
And I thought you might like to keep this one in your back pocket for those Spring Break trips!
Every year I get a little better about packing, and a little worse. The first year we went, Liv was about eight months old and I feel like I packed the entire house, minus the actual crib to go up for the weekend. Keep in mind, the cabin is about 60 minutes from our home and relatively close to civilization should we forget any necessities. Never you mind, I was a new mom. I try really hard to downsize the amount of crap we cart up there because I know my family has a tendency to SPRAWL where ever we go (but we really are nice people, I promise). Sunglasses get left on this table, books on the floor over there, and here's a random zippy cup on the floor that nearly kills an innocent by-standard.
So, thanks to Pinterest, I have found a new way to be a better guest at the Lodge this year. Or, what's more, a better, calmer mom so Liv and I don't argue about clothing and whether or not the beloved pink butterfly nightgown is for daytime wear or not.
I took the idea and embellished a bit, to make it a little more fun. Liv is so excited that it's CABIN DAY, she could bounce out of her skin. I want to keep that fun alive because this weekend (or rather, Wednesday-Friday this July) is one of our family's best all year.
Simply take giant food storage baggies and place your preselected clothing options. Child can pick one a day, and everything will match and stay together. No more digging and dumping the contents of your suitcase to get to that favorite pink butterfly nightgown. I drew the pictures so she'll know what's for day, night and campfires (read: long pants, to prevent being eaten alive by bugs!)
And despite my best efforts, this pile of things for the kiddos, alone, looks like this. For 48 hours.
But we all use the swim bag.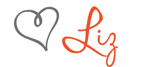 ,
Meet this wonderful sponsor