I've shown you all how you can make your own liquid laundry detergent {
here
}
We've always used liquid detergent in our laundry room. I've done it since college (because that's what my roommate bought, so why not?!)
But I will share, the boiling and cooking soap, not always super convenient to do.
If you want something a little simpler, while still doing laundry for pennies a load, try powder.
The steps are so easy, it's laughable. Basically, the biggest trouble is grating up the soap. I got a little hand cramp, but nothing to make me quit all together.
One batch needs:
* one bar of soap (your choosing)
* 1 cup Washing Soda
* 1/2 cup Borax
Mix well.
Use 1 Tbsp for smaller, lighter loads and 2 Tbsp for larger, dirtier stuff.
This mix will get you about 40 loads of laundry. What you see in my recycled Tupperware container is two batches. I could have done more, but like I said, the grating and the hands just didn't wanna do it anymore.
Told you.
Super simple.
TIP: My soap bars were stored in our garage (during a MN winter) so they were frozen and that actually made them a little easier to grate and get a super fine powder.
I used the smallest size hole on my grater too, so there weren't huge chunks of soap that weren't event mixed.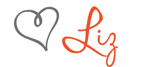 Meet this wonderful sponsor