If you're trying to avoid the regular pizza and beer on Friday nights (like I am) I'm sure you've stumbled upon recipes where you used grated cauliflower as crust, instead of your usual, carb-filled dough. The recipes I've seen still allow for cheese to be used, so I thought I'd give it a try.
The batch I made, I used:
1/2 head of cauliflower
1 Tbsp Italian seasoning
1-2 cloves of garlic (mine were little, so I used two)
1 tsp salt
1 cup grated cheese (I used an Italian blend with parmesan and mozzarella) - divided, leave about 1/4 cup or so for the top
1 egg white
I foolishly thought that I would cook my cauliflower in the microwave for about 7 minutes or so (don't add water) and press it through my potato ricer. This vegetable is WAY too fibrous to "rice." Duh, Liz.
With my intense fear of cheese graters taking off my knuckles, I took out the food processor and gave it a quick blend. You don't want to puree it, leave it a little coarse. Next time, I may need to grate the cauliflower and nuke it a bit to soften it. Maybe. Still don't like the grater.
Mix in the remaining ingredients (leaving a bit of cheese out to melt when it's almost all cooked). Turn the mix out onto a coated baking sheet and use your hands to press into an even layer, about 1/4 inch thick (give or take.)
Bake at 450 degree for about 15-20 minutes, adding your extra cheese for the last few minutes to melt a little extra tastiness.
Let cool slightly before trying to move and cut.
Here's my review of it all:
Love that it's healthier than the bread version
It's NOT the bread version, the taste is similar, but not exact
The moisture from the vegetable does add a chewy quality (I'm more of a crunchy fan, myself)
Probably not something that will make a regular rotation, but certainly something to try in order to sneak a few extra vegetable servings during the course of the day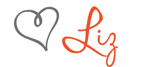 Meet this wonderful sponsor