When Liv was a baby, we foolishly BRAGGED that she sucked her thumb at night.
She could always soothe herself.
She never lost her thumb in the dark.
She slept for 12-hours.
In a row.
By ten weeks old.
What's not to love about that?!
I'll tell you.
Having a four-year old who would suck her thumb without even thinking about it, and having (sorry babe) majorly messed up front teeth.
We tried lots of reward and punishment ideas.
We used the "Thumb" stuff you can buy at Target, but she was stubborn enough to just power through the bitter flavor and wait for it to wear off.
At the recommendation of friends of my parents, we tried
Malva Stop
. It had worked on 2 of their 3 thumb suckers. The last is too little yet. We were warned - the taste is AWFUL. Both kids puked when they tried to suck it off. True story, the same happened to Liv. Thankfully, she was already in the bathroom. However, even with the preparation, it's still hard to hold your little girl's hair out of her face while she says "That stuff is BAD mama!" And as bad as that was, we turned a corner.
She knew she wanted to stop. She didn't like what it was doing to her teeth. Her drool and the cold weather was causing a horrible rash on her chin. It was just time.
So that and the fear of violent vomiting was enough to help her fill up a reward chart. All to earn face paint.
Well worth her efforts.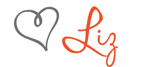 ,
Meet this wonderful sponsor