MERRY CHRISTMAS TO YOU!! This is my last note before the end of the year... hope it brings you joy this season!
I've been able to take a job helping in our church's nursery, which also means that our family is at church more often and able to participate in more things.
This winter, Liv was still "little" so I didn't push for her to be in the church pageant. It wasn't until that Sunday morning, a good friend strongly ENCOURAGED she join in. As a lamb, bunny, mouse, whatever. She could stand up with the other kids and pretend she knew the songs they'd all been practicing.
Turns out, not knowing the words is not a problem for Olivia.
Being that she's only four and can't read yet, the choir director's cue cards did little to help her - she improvised.
The video is less than a minute - Nate does laugh so hard he can't keep the camera straight, and you'll notice several of the other kids finding her act amusing as well. It just a snip-it of the day, but I promise, you'll giggle at her "jazz hands" and it will brighten you day, if even just a little.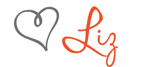 ,
Meet this wonderful sponsor