I am all for appetizers. I have mentioned this fact more than once: I can make a meal out of apps. And I've made some pretty tasty ones for you all at this very spot.
This one is going to become a staple in our home. It's pretty easy to make; the hardest thing is probably browning the sausage. If you can do that with minimal discomfort, I think you'll find this one will easily enter your rotation as well! I even browned mine a day a head of time and then mixed everything together before I baked them. One less dirt dish to deal with during the holidays.
I added in two kinds of olives and celery for crunch, but you could add or omit things as your tastes allow. I think bell peppers, or even pepperocini would be amazing in this mix as well. And the cheese mix was determined on what I had on hand - use what you like and what you have. Whatever yeilds about 3 cups.
This batch will make about 48 mini wontons.
Preheat your oven to 400 degrees.
Lightly grease a mini muffin tin.
You'll also need:
1 lb ground sausage, browned (I used Jimmy Dean)
1/4 c green olives, finely chopped
1/4 c black olives, finely chopped (half a little can from your supermarket)
1/2 c celery, finely chopped
1 packet dry Ranch seasoning (some recipes will call for you to prepare this mix, I did not for mine)
2 c Monterey Jack shredded cheese
1 c sharp cheddar shredded cheese
1 package wonton wrappers (48 typically come in a package)
Mix everything together in a large bowl, except the wrappers.
Press your wrappers into the muffin cups. Spray lightly with cooking spray and bake about 5 minutes (without filling). You want them to crisp up a bit before adding the filling, otherwise you'll have less than crunchy wontons.
Scoop in about 1 Tbsp filling into your crispy wrappers, pressing filling in. You can be generous, the cheese will melt and sink the filling and sausage goodness into the little cups. Bake another 5 minutes or so until the cheese is melted and the wrapper is a nice brown color.
If you're like me, you have a muffin tin with only 12 spots, so repeat until you've make enough appetizers for your crowd. The mix keeps well in an air tight container for 2-3 days, so you can make this ahead of time. Or keep leftovers. That is, if there are any.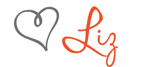 ,