Our toy room is constantly evolving.
When there was only one kid and one collections of toys to contend with, it seemed smaller.
Now with two, plus friends and all of it, it's bursting at the seams, but I am so grateful to have it. A place to dump toys and let the mess "live."
It'd be great if it didn't spill out into the living room, and climb the stairs and trip me in the upstairs hallway too, but we can't always get what we want.
In an effort to be the "fun" mom, I painted an ENTIRE wall in chalkboard paint. Best twenty bucks I've ever spent.
100 square feet of art, and drawing and scribbles and joy.
Chalk this up for a mom-win.
Ugh, the horrible pun!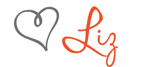 ,
Meet this wonderful sponsor