I know this is not a "new" project for many of you, but that doesn't mean that I didn't want to try to share some of my wisdom and experience when I did it for myself.
I am in the process of (re) organizing the girls' playroom - what with Christmas right around the corner. They have toys they haven't even played with, and I know Santa will bring more. It's how it goes. And this year, we're prepping for a "smaller" Christmas tree, but that doesn't mean that there won't be at least a few new dolls and dress-up dresses to open :) I wouldn't want the other 46 to be lonely.
To go hand and hand with the toys, I need to organize all of Liv's art that she brings home from Preschool. I love them all, but there are A LOT.
So, on my new chalkboard wall, I thought I'd hang a string along the top to display all her masterpieces. What else was going to go at the top of the 8 foot ceiling? I'm not getting the girls a ladder to climb on to make use of the entire wall!
I promise the process is easy - and the possibilities are endless!
Gather up:
* Modge Podge
* Paint brush or sponge brush
* Clothespins
* Your favorite glitter (next time I'm shopping for these at
ebates
. Why not get cash back on things I'm already buying!)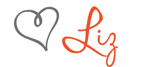 Working in batches, brush on the Modge Podge onto the top of the clothespin. Sprinkle liberally with glitter (I did mine over a piece of paper so I could funnel the extra back into the jar.)
Tap off excess using gentle force. You don't want stray pieces of glitter that you're trying to Modge Podge back down.
Continue on until all your pins are covered. Let them dry for 3-4 hours.
Cover with a second coat of Modge Podge. This will seal in all the glitter so you don't become a shimmery mess later. Remember - Modge Podge dries clear, so don't panic when you appear to be painting white over your handy work.
Let dry for another 3-4 hours before handling! And you're done!