I love that my kiddos love fruit.
Well, most fruit.
Liv will eat most anything, regardless of color or sweetness.
Avery prefers green vegetables and rejects nearly everything else (including bananas! What kid doesn't eat bananas!!)
Honeycrisp
apples are the exception.
A wonderful variety; crisp, sweet, tart.
They are amazing. And come at a pretty penny here in Minnesota, but worth every dollar.
And they were developed here, so it comes as a bit of a pride thing for us.
I saw a few things on Pinterest on "preserving" apples in baggies like they do at fast food chains, without the actual chemical or preservatives.
Why not - we'll give anything a try one.
I have to warn you, my initial attempt (with lemon-lime soda) was not a complete win.
The apples did brown a bit in the bag, though not as much as my "control" did without any treatment.
All specimens went down the hatch without complaint, however.
The instruction was to chop apples
Soak in soda for 5-7 minutes. I used two apples for 1 can of pop. (Yes pop. I'm from MN after all.)
Bag up and keep in the fridge.
This is after 1 day. Not super white, however, the taste remained the same. You've all eaten an apple after it sat out awhile. It tastes
different
. These at least tasted the same. And not any sweeter from the pop, and I didn't even use diet.
There are other versions with lemon water, and plain water. I intend to try those, because this chopping apples every 45 minutes is for the birds!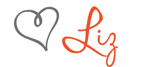 Meet this wonderful sponsor