I hate Halloween. In that I love it. Stupid candy EVERYWHERE.
I did my first push-up in about 6 years this weekend. I had troubles putting my hair in a pony tail the next morning, never mind washing my hair!
I almost didn't wear a bra to preschool drop off this morning, but thought better of it when the thermometer read 35 degree.
I work in our church nursery now and attended a "Safe Church Training." It made me really really sad that our world is a place where we need to be trained to spot adults who may be taking advantage of the church's goodwill in order to hurt our children. Major yuck.
I am so UNBELIEVABLY sick of political ads. One more week. So grateful for our DVR.
I wish I still had that wonder over snow. A few flakes fell and I groaned and moaned. Liv was so gleeful, she could hardly sit still.
Avery's tantrums are so cute and funny to me. At this age with Liv I was beside myself with guilt and frustration. Now I watch Avery get "mad" at me and have to hold back my smile so I don't frustrate her any further.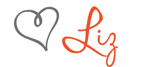 Meet this wonderful sponsor