I have to say, I've had some ups and downs this past week.
My decision to stay home, and basically cut our income in half has been the best and worst thing to happen for our home.
I get to be with our girls.
I get to work on my blog and
shop
, both incredible passions of mine.
I get to try to pretend that I'm a good little housewife and cook nice meals and clean. Who am I kidding, the house is still a pit most days, but it's because the girls and I have been having fun. Sue me.
We also live on a super tight budget that's hard to follow.
We watch every penny, something that's not too familiar of a practice.
We get to worry about the "what ifs" - what if the car breaks down? What if the basement floods? How are we going to pay for the repairs.
We worry about my income, because it is so variable. The sky's the limit, but it could also be a very short straw too.
This past week was especially disappointing.
Those pennies are tight.
I feel an immense amount of guilt that my decision to leave a steady paycheck and chase a passion is causing this uncertainty.
That negative self-talk started.
My decision.
My fault.
My failure.
Then I had a chat with my
Stella & Dot
sponsor, Leah. She encouraged me to overcome that negative self-talk. It does nothing but poison a situation and blind you to the opportunities that may be hidden.
So this week, I say SO WHAT to all of it
all of the negative thoughts
the stress
the worry
We will stay afloat.
I am being the best wife and mother I can be. Probably the best I've been in a long time.
You can't put a price on that (thank goodness, we probably couldn't afford it if there was a dollar figure amount on it!)
Be sure to stop by Shannon's
site
and see what everyone else had going on this week.
Oh and while you're at it, you can go nuts shopping
my Etsy shop
and use coupon code: OCTBLOG and save 25%
AND, there's also a
Mystery Hostess Trunk Show
going on with Stella & Dot where you can win ALL the style rewards -- FREE and HALF OFF JEWLRY!! Each purchase gives you an entry, and any purchase of $100 or more, gives you two! Super cute holiday stuff, very affordable. Be sure to check it out!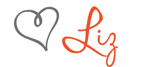 Meet this wonderful sponsor