Two and a half hours, two days a week, Avery gets to pretend she's an only child. She doesn't have to share toys, or Mom's attention while her big sister is at preschool.
However, that does not mean that life can stop for her demanding toddler whims. Target shopping lists still need to be crossed off, and laundry still needs to get folded (and the piles are always never ending!) So while my darling daughter would love to have my undivided attention at all times during those blissful "only child" mornings, it's not always the case. Mama still wants to watch The Price is Right with a Diet Coke every now and then. I'm only human for crying out loud.
The trouble with a toddler is finding a game that will engage her for long enough that doesn't need my undivided attention and supervision.
I noticed that her favorite game is to take her snack and transfer the bites between two bowls. Super obnoxious because I'm really not a fan of her playing with her food - but remember that Price is Right I mentioned? Sometimes, you just pick your battles.
Then I thought - what if I could make this a game? Similar to the shape matching buckets with different holes to drop blocks through, I could just give her some old containers and some puff balls and let her go nuts.
I used a few sour cream containers, a Cool Whip container, cut some holes and used a bag of craft puff balls we had around. I think I had them for some craft project I intended on doing (probably something on Pinterest knowing me) that never came to fruition.
She prefers the open tops to the ones that are cut. Duh. Remember the snack games?
To my delight - it worked!
She was happy.
I was happy.
And I got to see the Showcase Showdown.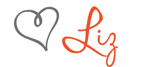 Meet this wonderful sponsor