Taco night are plentiful in this home. It's easy, everyone gets to put what they want on their plate. And I can actually get my baby to eat something other than green peas and grapes (as of late).
I have one issue with taco night. I suck at having a constructed taco make it to completion through the duration of my trying to eat it. The tortilla breaks. I have misjudged my fillings and the proportions aren't right. Inevitably I also dump everything on to my plate and make a big salad/burrito bowl out of it.
Not that there's anything wrong with that.
Despite my frustrations, I still love taco night.
And with these little guys, I may love it even more.
Heat your oven to
375 degree
. Give the back of your muffin tin a quick
spritz with cooking spray
and press
mini tortillas
of your choosing in between the inverted muffin cups. I
nuked my shells
for about 15-20 seconds to soften them before pressing in the pan - highly recommended!
After about 10 minutes, you'll have a neat little snack of these babies. Top with your favorite taco fare and you're set!
Nate and I each ate three (though we could've packed away another, I'm sure) and Liv ate TWO! Avery picked out the guac and cheese. Left the shell. Oh well - you can't please everyone!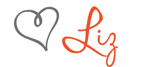 Meet this wonderful sponsor