On August 5, 2010, I sat in the bathroom and watched my potty-training toddler proudly use her pink potty.
At the same time, on that same date, I was using my own big girl potty and realized that the extra late night Nate and I shared a few weeks ago resulted in two little blue lines to appear on that little plastic stick.
Now, more than two years later, that same little pink potty is back in my small, galley bathroom. Even though Avery is only 18 months old, she is becoming more and more interested in what we do. The bathroom being one of those curiosities.
I am not trying to potty train my 18-month old, but I am not dumb enough to stifle her curiosities.
Nate dug the chair out of the shed, we dusted it off and put it in it's rightful place on the bathroom floor.
Liv, being the good big sister that she is, she asked Avery after inhaling her juice box, "Do you need to go potty?" And the dutiful little sister, followed her big sister to the bathroom. We hung back, just wondering what would transpire.
Nate peeked in to find Liv had pulled down Avery's pant and diaper and was perched next to her baby sister while she sat proudly on her pink potty. We all stood their in wait. No great expectations - I just wanted to encourage her so she would WANT to do it again, should the time be right.
And then...
a familiar tune came from the musical pink potty (I may have forgotten to mention is makes music!)
Nate and I looked at each other - we've known the potty to make phantom noises if the connection hits just right.
Sure enough. There it was.
We all cheered like we'd won the lottery!
Liv kept hugging Avery "I'm so proud of you, baby! You used the potty!"
It won't happen again for another 4 months.
But I got to watch a big sister love her little sister.
My baby was prouder than she's ever been.
And I had one extra diaper that stayed dry.
Sounds like a good evening to me!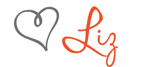 Meet this wonderful sponsor