Our second year of dance with Olivia means we're starting to get comfortable there.
She knows her teacher, Miss Tracy (a classmate of mine from 100 years ago!)
She is starting to have "best friends" in the class (with whom she sings Call Me Maybe at the top of their lungs during breaks.)
I do love when they let the parents in the class to watch them perform, rather than pressing our noses against the glass to catch a glimpse at the cuteness.
I wish I had more photos to share, but I have to admit, a majority of the record taking was done in video form.
I will spare you all the 12 minutes of video that only a mother (or family member) could love for the FULL 12 minutes.
I do have a few cute pictures.
And Monday was only the first of three days of Halloween.
Tomorrow brings our church party - more cuteness to come!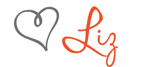 Meet this wonderful sponsor