I'm so excited to introduce you to the very clever and sweet Pam, owner and designer of Dymant Designs. Pam is a passionate sewer, printer and wife. Since she was very young, Pam has found enjoyment in being creative. She studied Photography and Graphic Design in High School while working at the local camera store. Pam went on to study at the Rochester Institute of Technology, graduating with a B.S. in Print Media. She currently works in the printing industry during the day and enjoys sewing and teaching photography at night.
In 2011, when Pam's husband, a US Marine, deployed, it was only natural for her to turn to the arts as a way to pass time. She taught herself to sew, launching Dymant Designs as a way to bring her unique product line of house wares, children's products and baby accessories to the public.
The name, Dymant Designs comes from her late grandfather, Sam Dymant. His signature is the company logo and his high morals, love for family and dedication to pursuing a dream are stitched into every design. I told you - she's awesome!
And she's offering up her one of her super cute Owie the Owl's to one lucky reader!
This sweet little bird works double duty as a heating pack or ice pack - perfectly cute for any age! Microwave for 30-60 seconds for a heat pack that is warm and snuggly. Store in the freezer for a cold pack that is mess free and comfortable for kids to hold. Unlike traditional ice packs, "Owie" are all natural, won't produce messy condensation, and fits snuggly to injuries.
Just enter using the Rafflecopter below! GOOD LUCK!
a Rafflecopter giveaway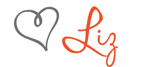 Meet this wonderful sponsor